• Search Engine Optimisation (SEO) •
• Website Design, Development, Security, Hosting •
• Social Media, Digital Marketing & Advertising •
• Branding, Graphic Design & Promo Material •
Full Service Digital Agency in Gauteng
• CUSTOM CRAFTED WEB SOLUTIONS GEARED FOR GROWTH •
Ready to grow your business online?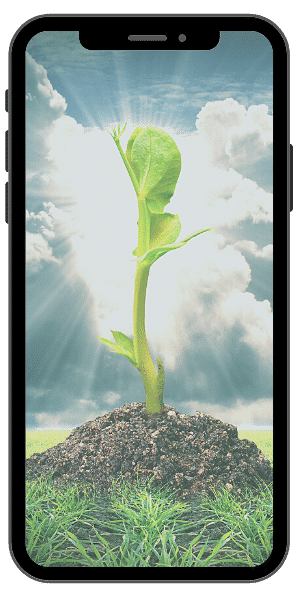 Limitless Possibilities
Affordable Website Development &
Marketing Campaigns That Convert
We help small and medium-sized enterprises grow their digital presence, driving online success, creating more and higher value sales, cultivating a thriving business.
Let's solve Problems
How Weboteeq Helps You Succeed…
Web Design & Development Of Your Most Valuable Digital Asset
Your website is the essence of your digital presence, the face of your business. It is YOUR platform, YOUR identity and YOUR data, not some Big Tech's. It can talk for you, drive sales for you, bring you clients, gather strategic information for you and automate the tedious work for you, all when you sleep. It is your most valuable digital asset.
Search Engine Optimisation (SEO) To Rank Your Website #1
Search Engine Optimisation (SEO) refers to the process to help search engines like Google, Yahoo and Bing understand what each and every website is about, so they may selectively choose what search results to show to their users. Each search engine crawls the internet, and much like a spider builds a web, they each build their own network of sites and assigns a score based on their own criteria. The higher your website's score for specific search phrases, called "keywords", the more likely that the search engines will serve your page link to their users.
The position your site is served at, is called your ranking – think of it like a tournament competition, that never stops. Why would you want to play ball? Because you want internet users, who perform on average 63,000 Google searches every second, to be able to find your website. More website traffic means more bottom line, plain and simple. The higher the quality of the traffic, the higher the returns.
Google currently has over 200 different criteria to determine these scores, the criteria change regularly, and it can be notoriously difficult to rank your website high for the things you want to be found for. Furthermore, it is a time-consuming and never-ending process. You can try go it alone, or you can partner with us. Why trust us with something so important? Because your success story is our success story. Here's what we offer:
Digital Marketing & Advertising To Increase Your Bottom Line
There are a few things all thriving businesses have in common, and one of the most important of those is: all of them have customers! We bring the customers to you, and help you retain those you already have, by utilising the power of technology and digital communication mediums. Wherever your audience is on the awareness playing field, we have a game plan to get them on your side!
Branding And Media Design To Lift You Above The Crowd
The other thing thriving businesses have in common: they are memorable! How do you become a memorable business? By distinguished, authentic and consistent branding! We work with you to establish brand identity and craft your digital presence around your brand's personality. This identity is conveyed through a great many little things, like small pieces of a huge puzzle that mesmerise that the beholder. We understand the little pieces, and how it all fits together, to create a truly memorable brand.
Weboteeq Builds Custom Crafted Web Solutions
Take Your Digital Presence To Level 9000!
We are based in Johannesburg & Pretoria, in Gauteng, South Africa.
We operate online, so we serve the whole of South Africa and abroad.
We can reach your ideal audience online, any time, anywhere, every time, everywhere.